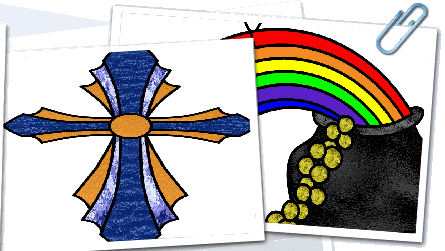 Compass Star $30
A compass star made of textured clear glass, surrounded by cobalt blue. Approximately 8"


Just One Note! $30
Musical note composed of black waterglass with a smoky white background. Approximately 7" x 8".


Bunny in a Basket $35
Cute little white bunny in a basket with eggs. Approximately 7" x 9"


Ammonite

Round suncatcher with Youghiogheny glass petals surrounding an ammonite fossil. Approximately 12"

$90




Morning Glories
Beautiful blues and green and white Youghiogheny glass. 12" $75


Chrysanthemum Stone
Black and clear glass spirals around a beautiful chrysanthemum stone. 9 1/2" $50


Ammonite
Green glass surrounds a genuine ammonite fossil. 9 1/2" $50


Choku Rei
Choku Rei, the Reiki symbol of power. Available in the color of your choice. $25


[ First ] [ Prev ] [ Next ] [ Last ]